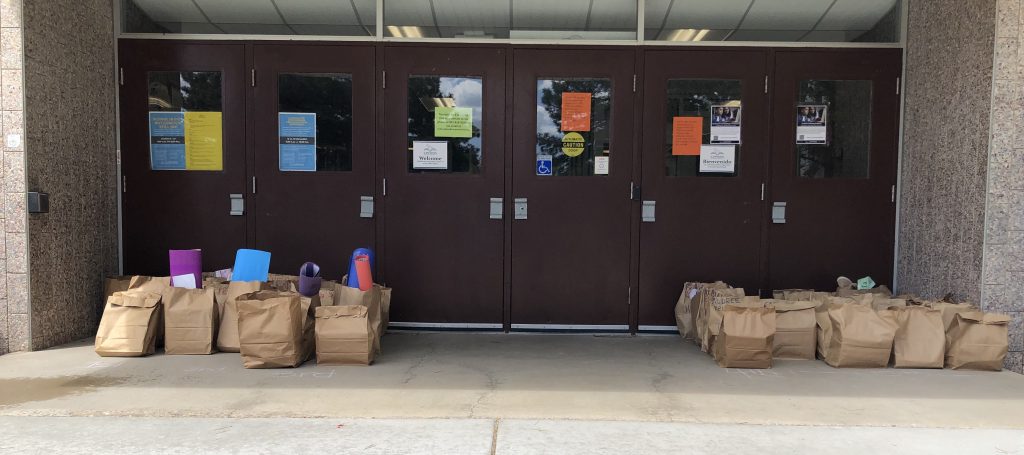 Thank you parents, guardians, friends and family members for joining us today to pick-up student belongings.  We had over 90% of the bags collected and brought home.  We also had a huge number of library and classroom books turned in as well.  Mrs. Petersen will get these logged in next week and notify and families who still have books at home.  I need to give a huge shout out to all of our assistants and teachers who prepared the student bags.  Also, Wendy Court, Nick Willie, Erica Haugen and Doug Nelson helped me haul the hundreds of bags to the parking lot this morning to get them ready for you.
As mentioned in previous emails, we will not be able to store any of the remaining bags. Bags have been placed by the front doors if you would like to pick them up tonight or over the weekend. All bags remaining on Monday after noon will be discarded. 
I absolutely loved getting to see so many of the children today.  It warmed my heart to have them back at the school, if only for a few minutes.
Ms. Jewkes